Global Health
Michigan State University College of Human Medicine offers medical students several international health study opportunities throughout the academic year. Students often spend breaks between classes in the winter, spring and summer to travel abroad and experience international health in underserved areas of the world.
ECE and MCE Students
Early Clinical Experience (ECE) and Middle Clinical Experience (MCE) students may consider attending the college programs offered in Cuba and Costa Rica during Spring Break.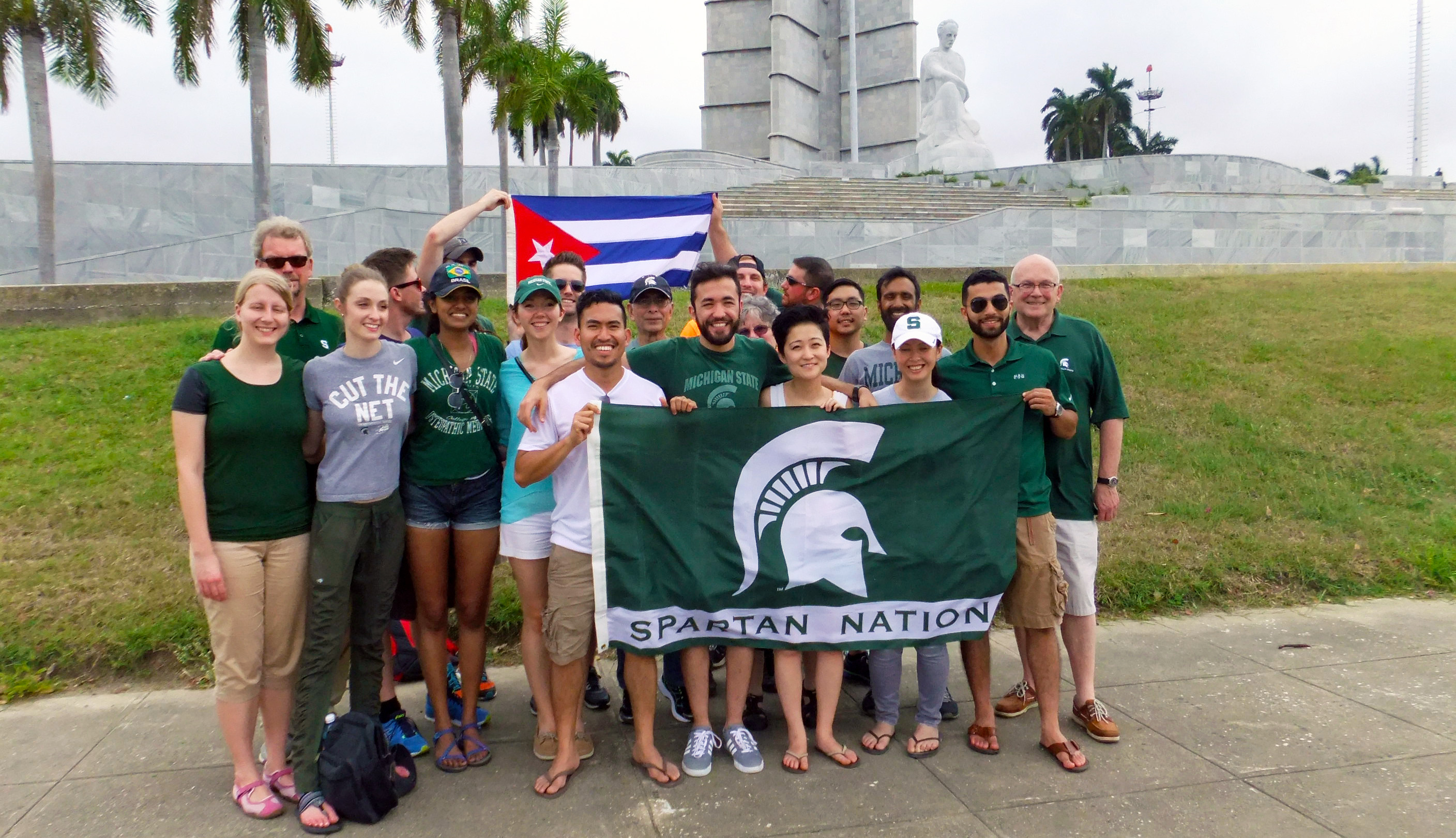 Read "MSU first to solidify medical elective in Cuba for students"
LCE Students
Students in Late Clinic Experience (LCE) may work with the Director of Student Programs on their campus to obtain approval for international health study programs. See information on International Clinical Electives.
LCE students who are in the Leadership in Medicine for the Underserved (LMU) Certificate Program will work with the LMU Director to establish their international opportunities for their fourth year.